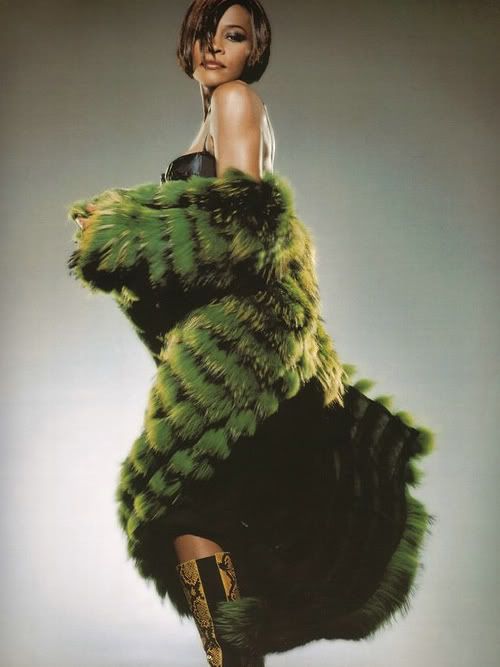 Whitney Elizabeth Houston (Nippy),
was laid to rest on yesterday (February 18, 2012). Family, friends, and fans gathered to celebrate the home going celebration of the music icon. The home going celebration was indeed a celebration of the life of the late, Whitney Houston. Celebrities traveled from near and far to give tributes, and kind words to honor the diva.
Tyler Perry
boasted, " Whitney had a certain grace about herself.", He continued to boast that, "Whitney loved God and that it was Whitney's grace, that gave her the courage and the strength to endure life's trials and tribulations; he then closed by stating that it is that very same grace that led Whitney home".
Kevin Costner
moved everyone when he shared some intimate conversations and details that he an Whitney had shared while filming of the movie,
"The Body Guard".
Alicia Keys
brought the everyone to tears as she sat and spoke, eyes filled with tears, and belted out a song, "
Send Me An Angel
." Watch clips from Whitney's Home Going Celebration right here. My heart goes out to everyone in this time of grief. We will always love Whitney. I have compiled a lens on squidoo in remembrance of Whitney. Check it out @
http://www.squidoo.com/whitney-houston-america-s-angel
http://www.squidoo.com/whitney-houston-america-s-angel