What Is This World Coming To
?
Pebblez Da Model
, has been arrested for her connection with an illegal
butt enhancement franchise
; that resulted in the death of a woman by the name of Karima Gordon. Gordon became extremely ill. only hours after receiving the butt injections. Apparently, Gordon contacted this so-called doctor and was advised to take cough medicine. As a result, Gordon died in an emergency room only hours later. Pebblez Da Model is an urban model, who's best feature is her ASSets, literally. Pebblez Da Model is captured in several photos below showing off her pertruding hind parts.
According to
Sandra Rose,
The
woman known as Pebblez da
Model
was captured in Memphis and charged with
illegally brokering
a butt shot procedure that resulted in
the
death of an Atlanta woman.
Karima Gordon, 37, died after undergoing
the
illegal procedure at
the
Mississippi home of street practitioner Morris Garner, 52, (pictured below) who is not legally licensed to perform such procedures.
A while back sources reported Garner's extremely inhumane butt injection procedure that featured the concoction of fix-a-flat tire sealant and super glue. Of course, then Garner's look was a bit more appealing than now. This shocking story surfaced last year, shortly after Gordon's death. However, the photos of Garner then, featured him/her showcasing his own work. Check out the photo below.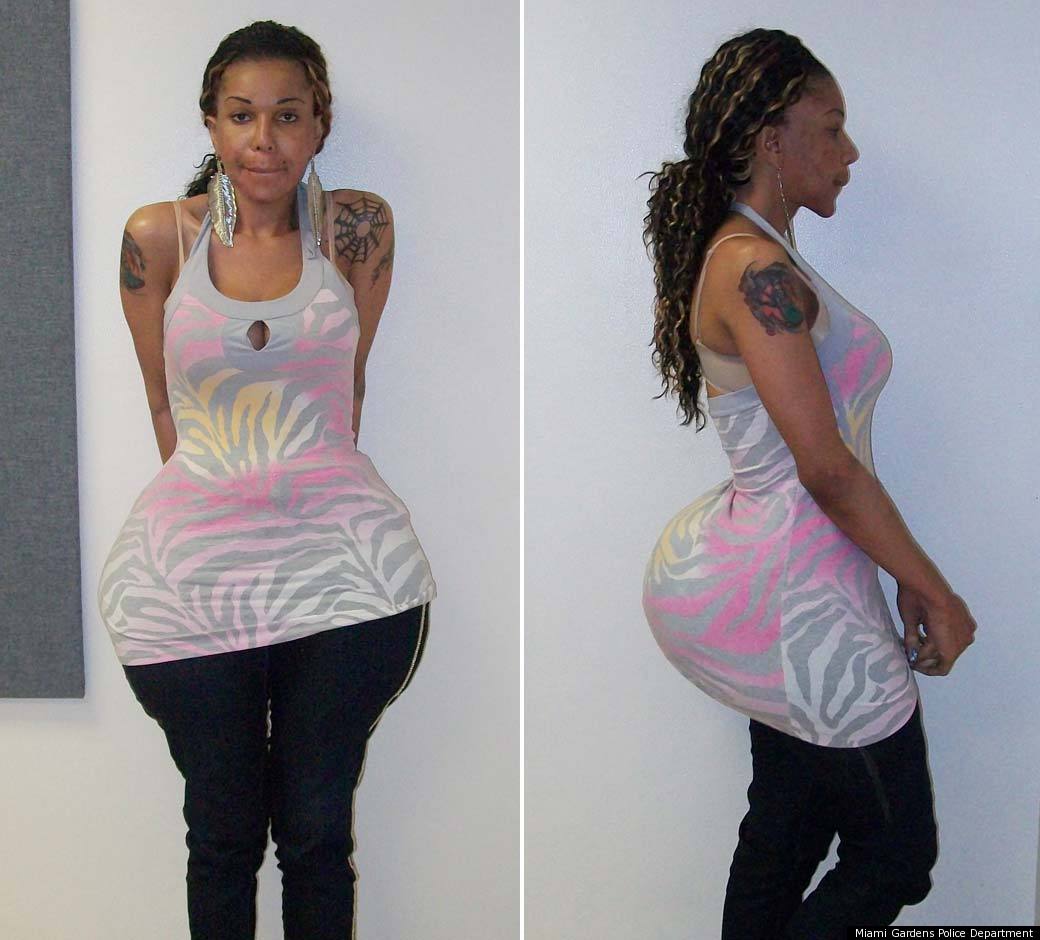 Garner at time of arrest a year ago.