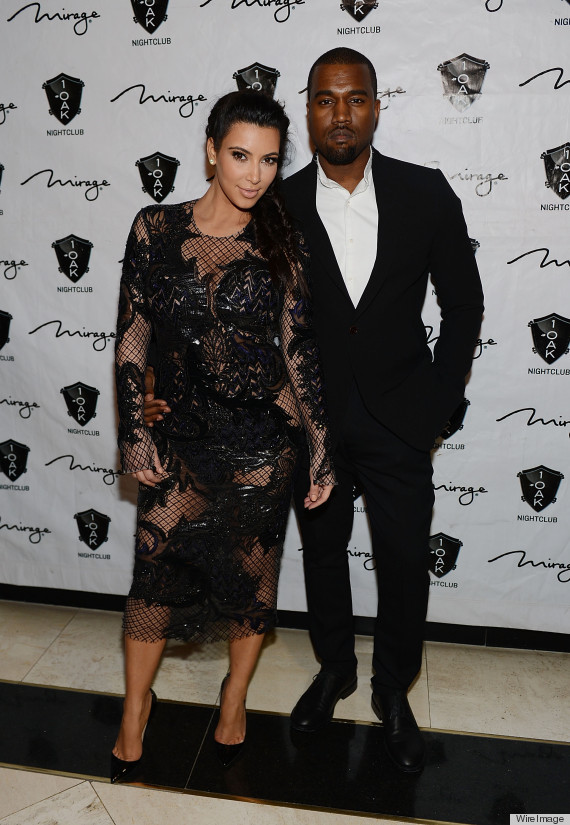 Kim Kardashian and Kanye West pregnant photo: photo source: Huffington Post
Kim Kardashian
and Kanye West recently confirmed news that they are expecting a baby. As aforementioned;
Kanye confirmed the rumors by asking his fan during a performance to clap for his Baby's Mama
. Since then, the news has been highly publicized, prompting fans to become more fascinated with the power couple. Kim and Kanye brought the New Year in with the three p's , plenty of fans, papparazi, and a party. Check out the footage as the two of them seal the night with a kiss.
Stories you may like:
Kanye West Confrims Kim Kardashian's Pregnancy
,
WTF..Kanye West Is Wearing A Skirt...Again
,
Is Kanye West Contemplating A Proposal To Kim K.
,