What Is This World Coming To? Rapper recently turned reality t.v. star Joe Budden's name is getting great buzz via the internet. Some of you are wondering, who is Joe Budden? Joe Budden is a New Jersey Native Rapper, who is one fourth of the Slaughterhouse. Joe Budden was known for his most recent love interest, Love and Hip Hop's (New York), Somaya Reece.
Recently, someone leaked a nude photo alleging it to be Mr. Budden. However, Joe Budden begs to differ; as he was quick to admit that he has no problem with leaking photos of his manhood; however he further reiterated that the so called photo does not properly represent his manhood. Joe seemed to be a little heated, as became rather descriptive in stating that if he leaked a photo of his manhood, it would be in erect form. Who could blame Joe for being upset with the uncensored form of this photo, clearly the manpart represented in this photo is nothing to boast about; However, he is packing a set of killer abs; ijs. Check out Joe's Tweet as he goes all in on what he refers to as so called dudes commenting on his alleged nude leaked photo.
Check out the unedited photo here.
According to
Theybf
, Joe released the following statement:
"I have always been very honest and transparent with my fans. I have been fearless in everything I do. I stand behind ALL of my actions. So, seeing the post today was just as much as a surprise to me as it was to everyone else. So, to put the rumors to rest, that is not me, JOE BUDDEN. I'm willing to put any of my exes (not the angry ones of course, I digress) on the stand to prove this. Thanks for paying attention, go download my mix tape "A Loose Quarter" , look for my album, request my single, "She Don't Put It Down Like You" with Lil Wayne and Tank, and look forward to seeing a lot more of me January"-Joe Budden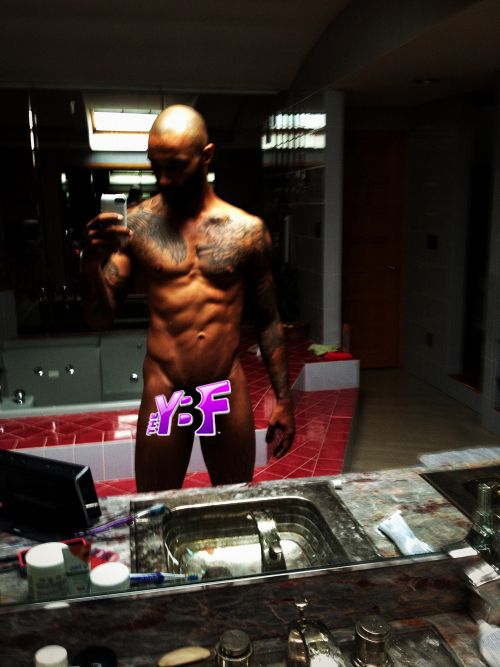 Joe Budden's Alleged Leaked Photo: photo credit: Theybf
Joe tweeted,
"1. That picture is altered. #.2 I have no issue leaking my own dick, lol #3. 2 the men commenting, who raised u niggas?