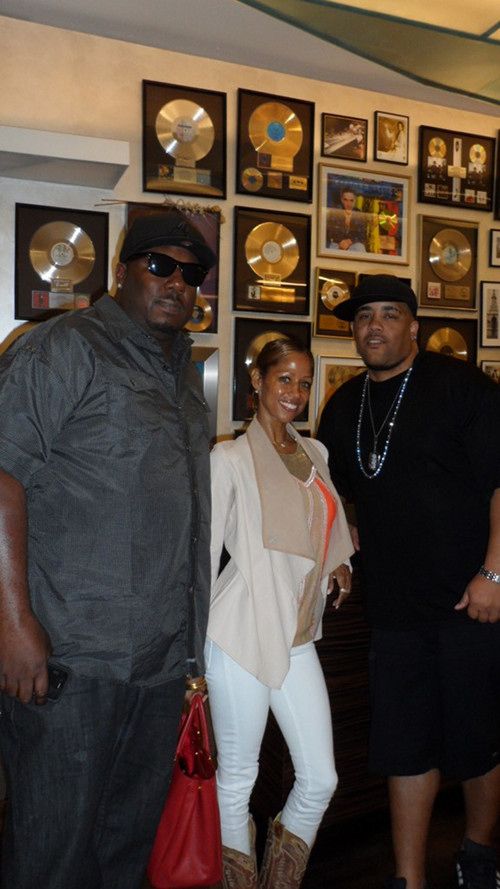 Stacey Dash in the studio with Emcee N.I.C.E photo credit: Theybf
Stacey Dash was rushed to the E.R apparently for exhaustion and dehydration. I hope it's not the same kind of exhaustion that most of Hollywood's finest suffer from; You know the kind of mental exhaustion that calls for them to be secluded in a padded room with a vest to hug thems, ijs. However, sources from her camp are reporting that the ex "Single Ladies Val", has been released from the hospital and is recovering.
GlobalGrind spoke with someone from within Stacey Dash's camp and we are pleased to report that she has been released from the hospital. She received treatment for dehydration ad has since gone home. Happy for all the prayers.
Stacey Dash has been in the lime light recently. Apparently, Stacey Dash is now singing and she has managed to lend her vocals to Emcee N.I.C.E. for a dance track that's entitled "Life Of The Party". Here is the song below. Please check it out now and tell me what you think.