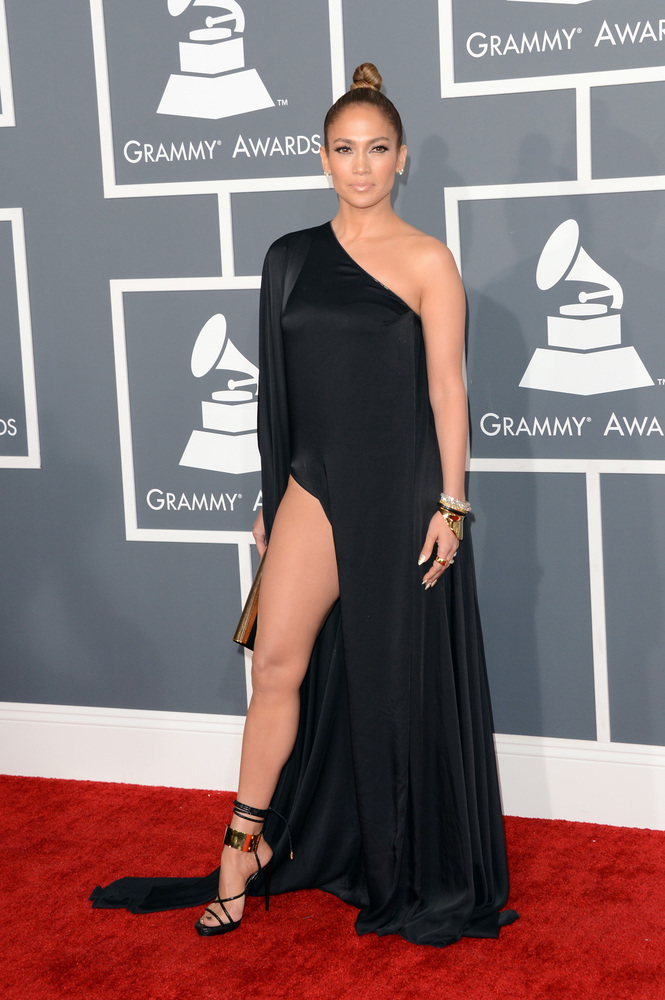 JLo @ Grammy's 2013 photo credit: Huntington Post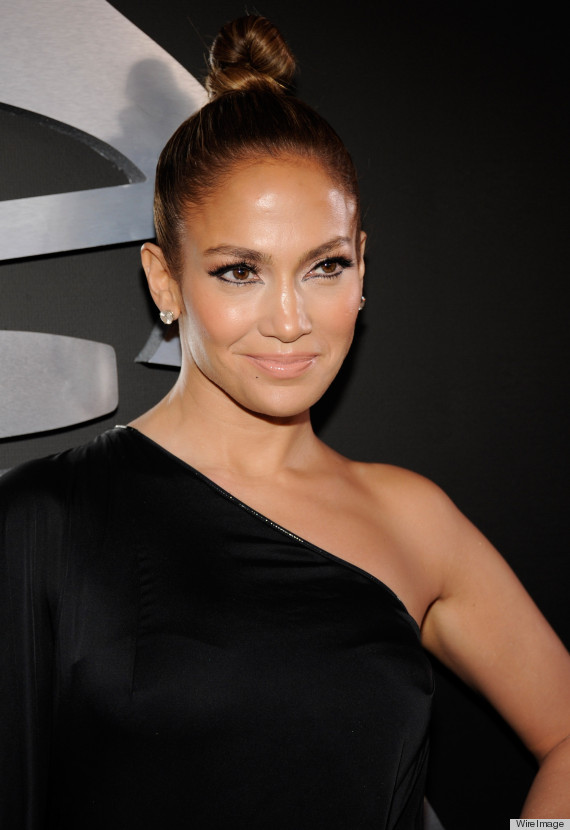 J-Lo is at the height of her sexy game, always. She has become iconic for her over-the top-sexy Grammy Dresses. Not that that it's ironic, this year was no different. J-Lo, was sure to follow the Grammy's strict dress code implemented just weeks ago, when she rocked this sexy black creation. This dress is the product of Anthony Vaccerello.
While this dress was not nearly as revealing as the infamous green plunging dress that J-Lo wore to the Grammy's years before in 2000; she still managed to pull off her over-the-top sexy look.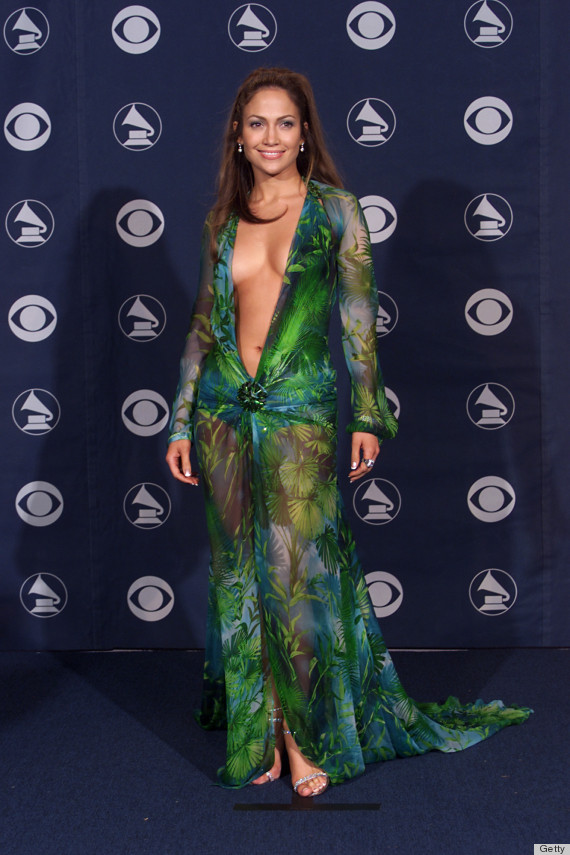 J-Lo looked stunning from head to toe in this beauty. I especially loved her hair and the shoe. The look overall was simply mesmerizing.