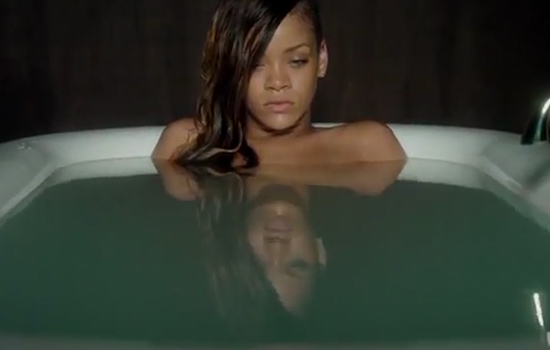 Rihanna has hit it on the head again. This time with a very intimate video debut of her heartfelt track, entitled,Stay [Explicit]
. Rihanna captivated audiences at the 55th Annual Grammy Awards during the performance of the song; who would've known that she would drop a video the very next day. The video debuted on E! the

entertainment channel

, an Rih-Rih has once again strips down and bares her soul in this video. Check out the video now.